Stay connected to your family when you can't be there yourself. At Suma Home Care, we keep you informed and involved in your family's home healthcare support.
With care tracking and intermittent updates you'll be able to stay current on everything that's important. Follow their progress throughout the day and worry a little less as you do your best to support your family the way they've supported you.
Our easy-to-use online system allows you to monitor everything from one place. You can even see in advance which caregiver will be providing service for each day or shift.
We keep you up to date with:
A record of all the day's activities
Time in and time out tracking
Caregiver feedback
Helpful notes and messages
Optional text message updates
Let the capable and caring hands at Suma Home Care show you how in-home healthcare can be easier for your loved ones and for you. Contact us today.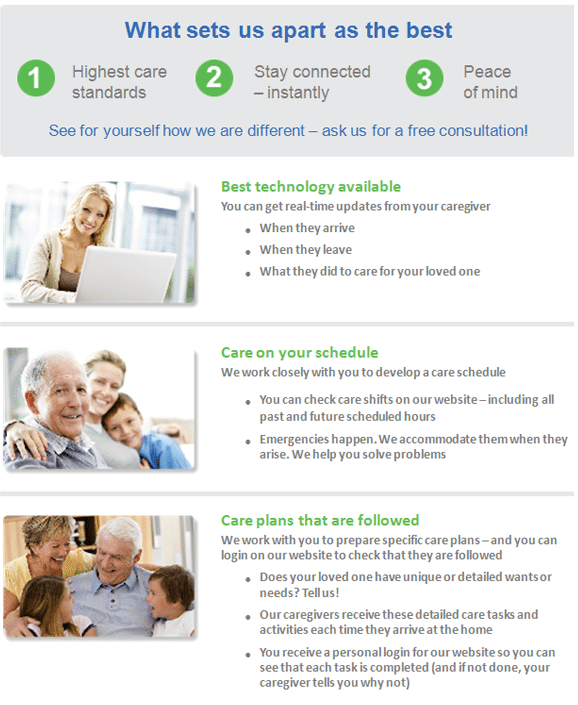 Let's Get Started!
get immediate help with info & pricing